Teaching Old Dogs New Tricks and So Much More
Lisa Matthews
Nationally Certified CDBC, CPDT-KA, EdS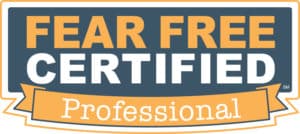 Lisa Matthews veteran college professor and middle grades science teacher opened Pawsitive Practice Training in 2010 after attending Pat Miller's Level-One course for dog trainers. Lisa earned her National Certification for Professional Dog Trainers (CPDT-KA) in 2011 and was invited to join the Victoria Stilwell Positively Dog Training Team (VSPDT) in 2012.
In early 2016, Lisa decided to take her passion for working with fearful, anxious, and aggressive dog cases to the next level and earned her IAABC Certified Dog Behavior Consultant certificate and legally renamed her business Pawsitive Practice Training and Behavior Consulting, LLC. She diverged from the Stilwell team to grow the behavior consulting side of her training business and relocated to West Cobb County where she now lives with her husband and two rescue dogs, Patrick and Jilly.
Lisa holds three degrees in education — BSEd, MSEd, and EdS — and feels privileged to work in a field that allows her to spend her days teaching dogs and people how to better communicate and reach their desired goals. In addition to running her training and consulting business, Lisa is Fear-Free Certified and gives presentations to local veterinarians on various behavior-related topics and gives back to her community by holding free educational seminars on topics such as bite prevention, how dogs learn, and how to use positive reinforcement training effectively. Lisa was born in Weymouth, MA but grew up in South GA: Tifton. Lisa now lives in Acworth, GA and enjoys spending time with her family and dogs and enjoys refinishing furniture.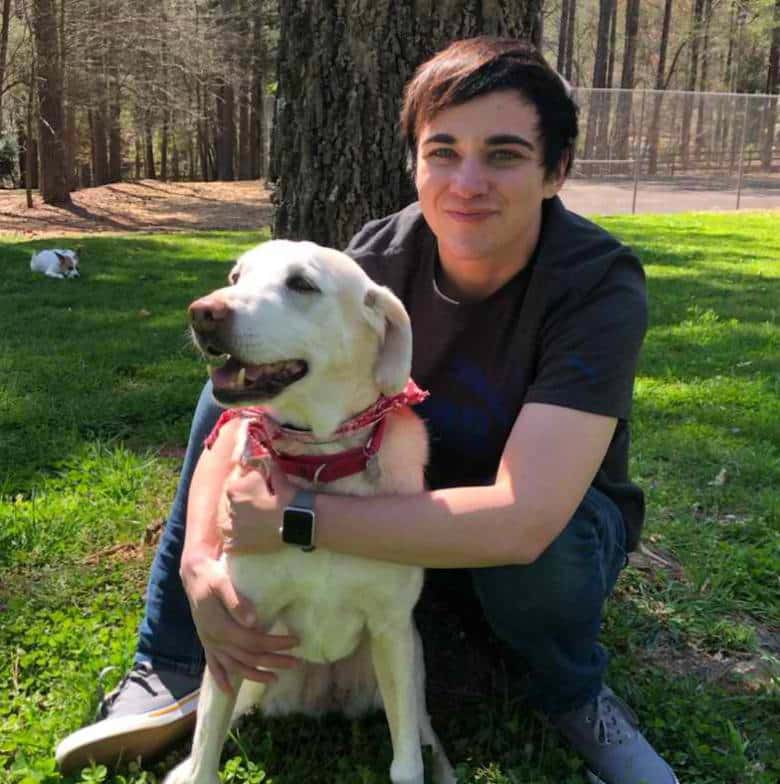 Tyler Baker
Nationally CertifiedCPDT-KA
Tyler Baker has a passion for animals, and it shows in everything he does. His knowledge and experience gained from working in dog daycare settings, pet sitting, volunteering and fostering for Mostly Mutts in Kennesaw makes Tyler a great addition to our team.
Tyler teaches private lessons on basic obedience and helps people get their new puppies off on the right paw. After interning with Lisa Matthews for a year, he sat for and passed his National Trainer Certification Test (CPDT-KA) on March 22nd, 2019. We are so proud to call Tyler our 4th Nationally Certified Professional Dog Trainer.
Tyler lives in Kennesaw and shares his home with his faithful Cattle Dog Beau. In his spare time, he enjoys volunteering at Mostly Mutts in Kennesaw.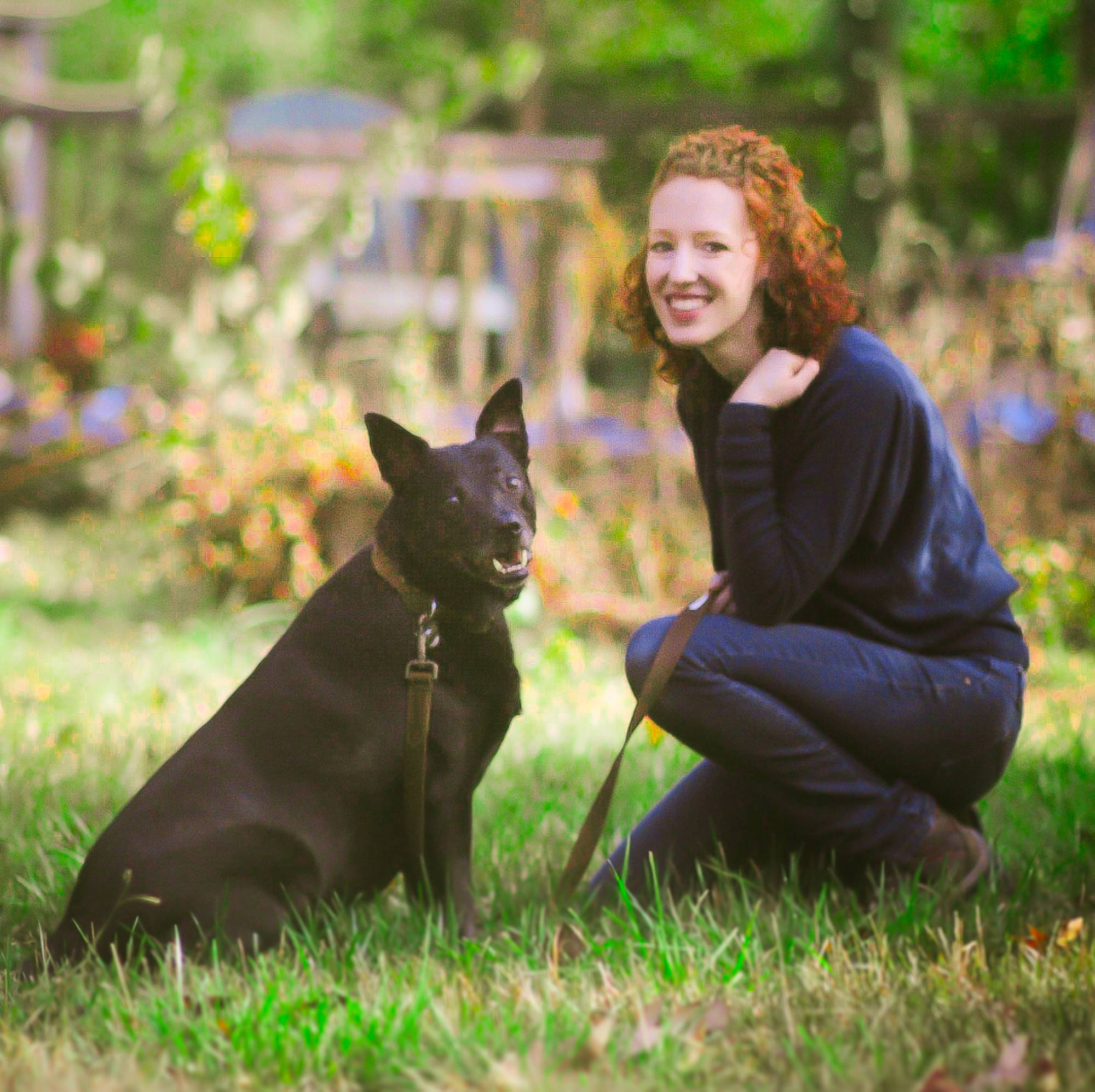 Caitlin McCook
Nationally Certified CPDT-KA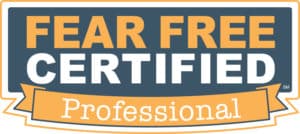 Caitlin McCook got her first taste of dog training in 2007 when she and her father took up agility with their Australian Shepherds. The hobby quickly became an obsession and as soon as she graduated from UGA in 2011, Caitlin began taking any and every opportunity to work with and train dogs.
Caitlin is a Certified Professional Dog Trainer (CPDT-KA) and a Certified Fear Free Professional and has experience working in both veterinary and shelter environments. Coming from a long line of professional educators, Caitlin McCook broke the family mold only a little by becoming an animal trainer. She enjoys teaching clients and their canines and loves "nerding-out" about the science behind how dogs learn and how to best teach them.
Caitlin and her husband live in Smyrna, GA with their menagerie of misfit pets which includes three dogs, two cats, and a clicker trained rat name Premack. When Catlin's not training dogs, she is usually making music, learning aerial silks, and cheering for her husband in the Smyrna dart league.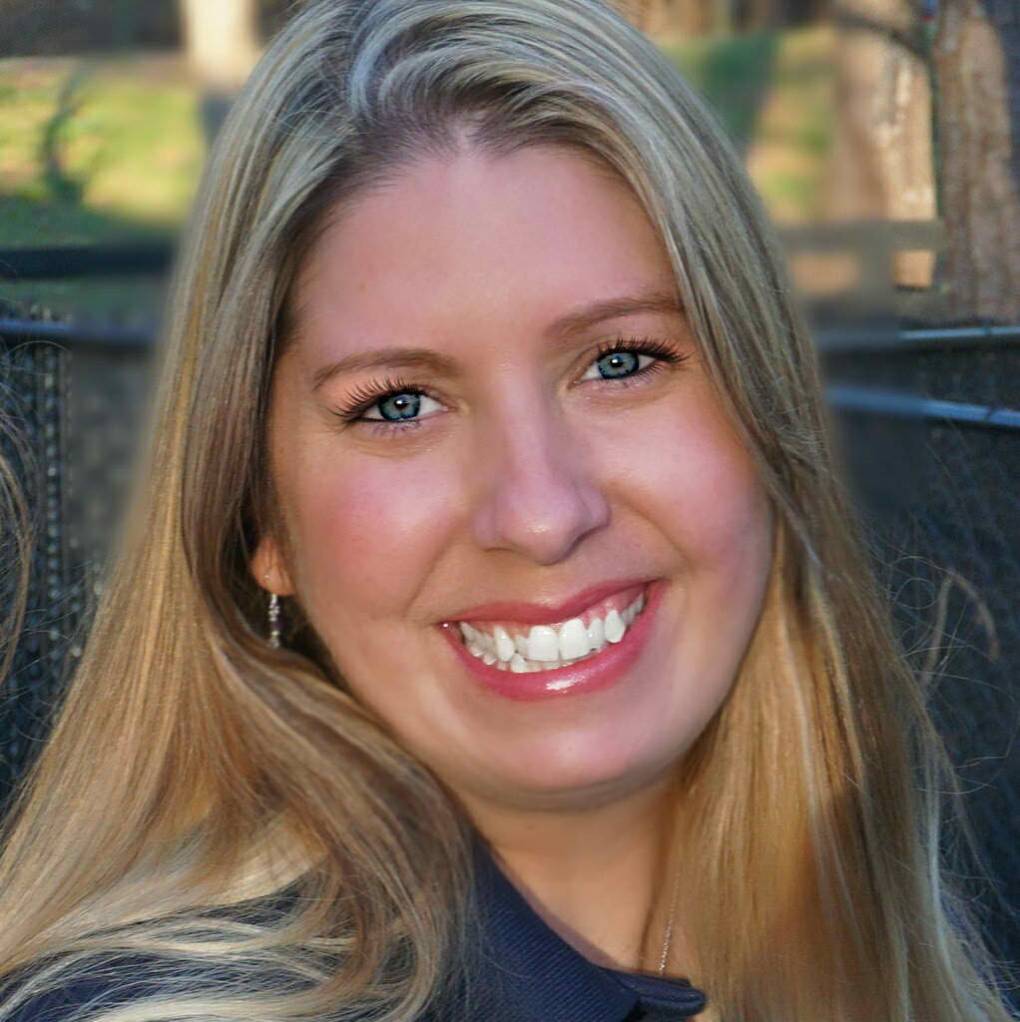 April Galindo
Nationally Certified CPDT-KA, ABC-DT
April Galindo is a 2007 graduate of Animal Behavior College where she earned her certification as a dog trainer (ABC-DT). In 2016 April gained her National Certification as a Certified Professional Dog Trainer (CPDT-KA). April has a long history in the dog-related industry from holding lead trainer positions at local pet store chains and daycare facilities to running entire training and daycare program at a veterinary hospital. She is a certified AKC Evaluator and an Animal Behavior College Mentor. April joined Pawsitive Practice on a part-time basis in 2011 and moved to full-time trainer status in 2015.
April Galindo gained two Associate Degree's from Lanier Technical Institute and worked many years in the logistics industry, but it did not take her long to abandon that career to follow her passion for working with dogs and people. April is a sports fan. She enjoys watching the NHL with her husband and her father and her team is the Chicago Blackhawks. She also loves to go out and play billiards at local sports bars. April lives in Alpharetta, Georgia, with her husband, four rescue dogs, and rescue cat.
Faye Owen
Msc CABC (companion animal behavior counseling), CPDT-KA, IAABC – Associate
Originally from England and with a Master's Degree in Companion Animal Behavior Counseling, Faye has 17 years of experience in conducting behavior assessments and writing behavior modification plans. Faye has her own behavioral consulting company and works through veterinary referral in the Atlanta area. We are so pleased to have Faye also working with Pawsitive Practice Training and Behavior Consulting as our second certified behavior professional.
Faye shares her home with her husband, their four boys ranging in ages from 11 to 17, and their little dog Alfie. In her spare time, Faye loves to ride her horse (also from England), go boating, and relax on the lake.
Thanks for taking the time to read about us. We can't wait to learn more about you too!
Sincerely, The Pawsitive Practice Training Team