Teaching Old Dogs New Tricks and So Much More
Lisa Matthews
Nationally Certified CDBC, CPDT-KA, EdS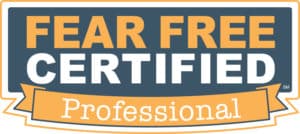 Lisa Matthews veteran college professor and middle grades science teacher opened Pawsitive Practice Training in 2010 after attending Pat Miller's Level-One course for dog trainers. Lisa earned her National Certification for Professional Dog Trainers (CPDT-KA) in 2011 and was invited to join the Victoria Stilwell Positively Dog Training Team (VSPDT) in 2012.
In early 2016, Lisa decided to take her passion for working with fearful, anxious, and aggressive dog cases to the next level and earned her IAABC Certified Dog Behavior Consultant certificate and legally renamed her business Pawsitive Practice Training and Behavior Consulting, LLC. She diverged from the Stilwell team to grow the behavior consulting side of her training business and relocated to West Cobb County where she now lives with her husband and two rescue dogs, Patrick and Jilly.
Lisa holds three degrees in education — BSEd, MSEd, and EdS — and feels privileged to work in a field that allows her to spend her days teaching dogs and people how to better communicate and reach their desired goals. In addition to running her training and consulting business, Lisa is Fear-Free Certified and gives presentations to local veterinarians on various behavior-related topics and gives back to her community by holding free educational seminars on topics such as bite prevention, how dogs learn, and how to use positive reinforcement training effectively. Lisa was born in Weymouth, MA but grew up in South GA: Tifton. Lisa now lives in Acworth, GA and enjoys spending time with her family and dogs and enjoys refinishing furniture.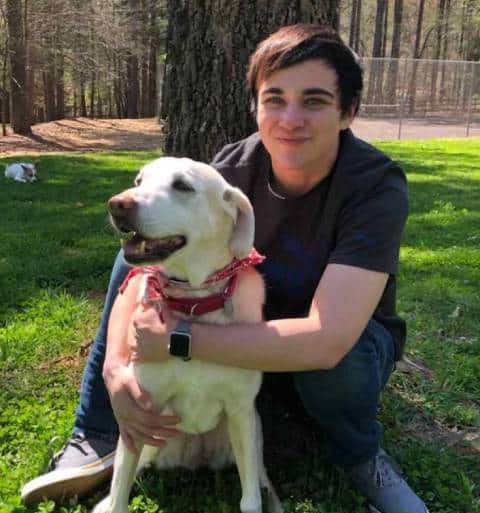 Tyler Baker
Nationally CertifiedCPDT-KA
Tyler Baker has a passion for animals, and it shows in everything he does. His knowledge and experience gained from working in dog daycare settings, pet sitting, volunteering and fostering for Mostly Mutts in Kennesaw makes Tyler a great addition to our team.
Tyler teaches private lessons on basic obedience and helps people get their new puppies off on the right paw. After interning with Lisa Matthews for a year, he sat for and passed his National Trainer Certification Test (CPDT-KA) on March 22nd, 2019. We are so proud to call Tyler our 4th Nationally Certified Professional Dog Trainer.
Tyler lives in Kennesaw and shares his home with his faithful Cattle Dog Beau. In his spare time, he enjoys volunteering at Mostly Mutts in Kennesaw.
Kaitlyn Gilroy
Nationally Certified CPDT-KA Candidate
Kaitlyn Gilroy started her animal training career with horses in 2008. After years of working with horses, she became involved with raising and training guide-dog puppies. She was fascinated by reward-based training for both species and wanted to dive deeper into dog training. This desire set the ball rolling for a career change from training horses to professionally training dogs.
She has worked as a lead, dog trainer at a local pet store chain where she taught group classes and private lessons. She now teaches in-home lessons and loves helping pet families build great relationships with their dogs. Kaitlyn plans to earn her CPDT-KA certification by the end of this year.
Kaitlyn currently lives in Dallas with her bully mix Percy, her cat, two ball pythons, and three horses. In her free time, she enjoys training her horses with positive reinforcement methods, playing board games with friends, and crocheting.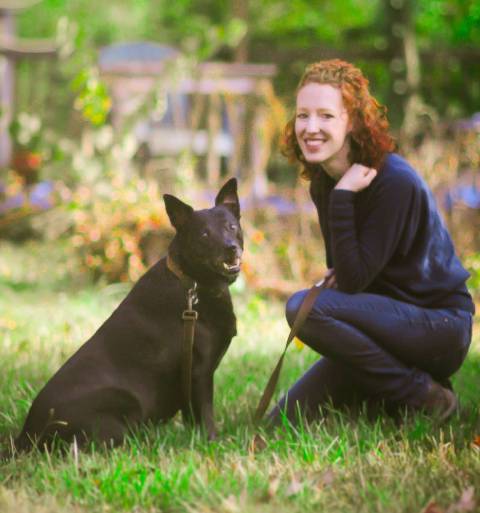 Caitlin McCook
Nationally Certified CPDT-KA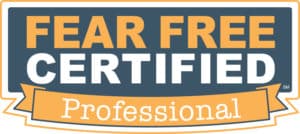 Caitlin McCook got her first taste of dog training in 2007 when she and her father took up agility with their Australian Shepherds. The hobby quickly became an obsession and as soon as she graduated from UGA in 2011, Caitlin began taking any and every opportunity to work with and train dogs.
Caitlin is a Certified Professional Dog Trainer (CPDT-KA) and a Certified Fear Free Professional and has experience working in both veterinary and shelter environments. Coming from a long line of professional educators, Caitlin McCook broke the family mold only a little by becoming an animal trainer. She enjoys teaching clients and their canines and loves "nerding-out" about the science behind how dogs learn and how to best teach them.
Caitlin and her husband live in Smyrna, GA with their menagerie of misfit pets which includes three dogs, two cats, and a clicker trained rat name Premack. When Catlin's not training dogs, she is usually making music, learning aerial silks, and cheering for her husband in the Smyrna dart league.
Rachel Callery
Nationally Certified CPDT-KA, BS Psychology
Rachel Callery first studied animal behavior while earning her BS in Psychology at UGA and assisting in the university's primate lab training monkeys using positive reinforcement training. She then went on to a doctoral candidacy at Georgia State University where she honed her skills in animal behavior research and training methodologies.
Rachel found so much joy in clicker-training primates that she wanted to extend those skills to canines. Rachel began focusing on canine behavior research when she got her own puppy to train, and began dog training professionally in 2014. She later left grad school and began training dogs full-time.
In her off time, she enjoys daily hikes and adventures with her hubby and her Labrador Grizzly in East Cobb.
Thanks for taking the time to read about us. We can't wait to learn more about you too!
Sincerely, The Pawsitive Practice Training Team